Kit de Recharge Manette Xbox One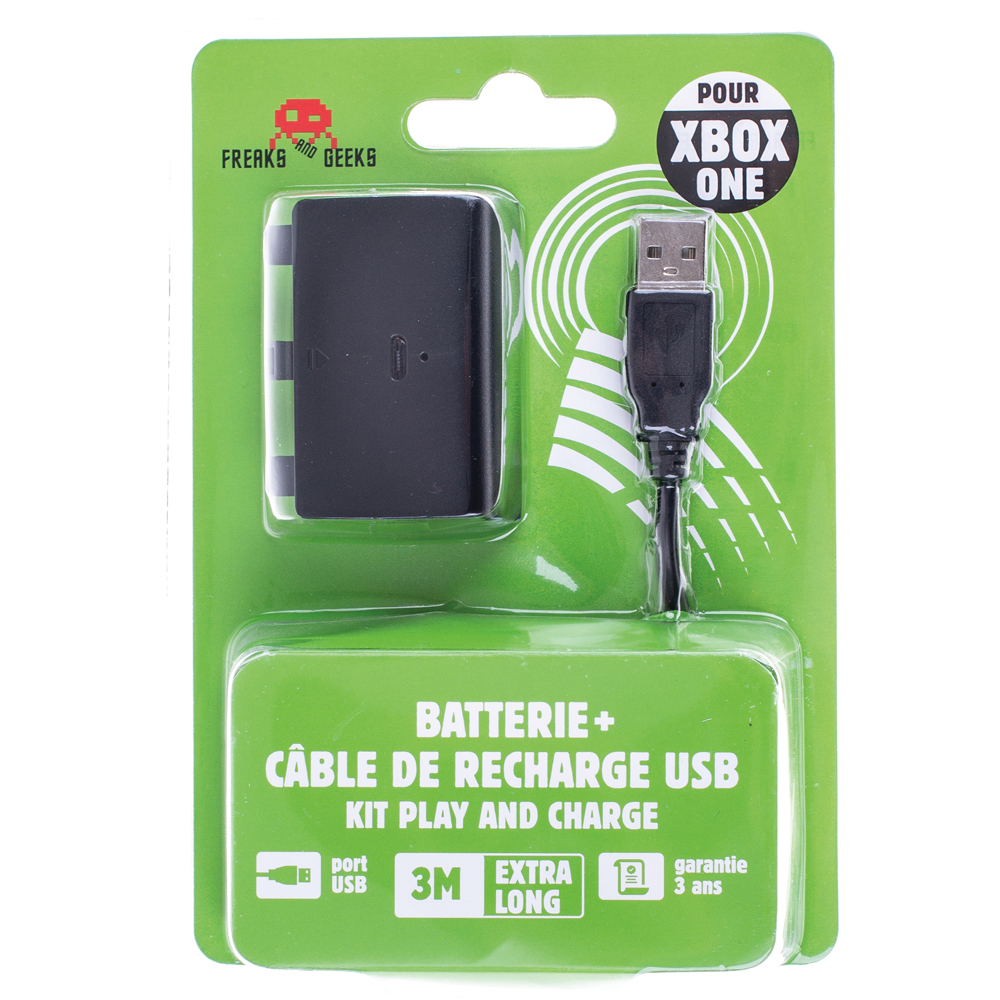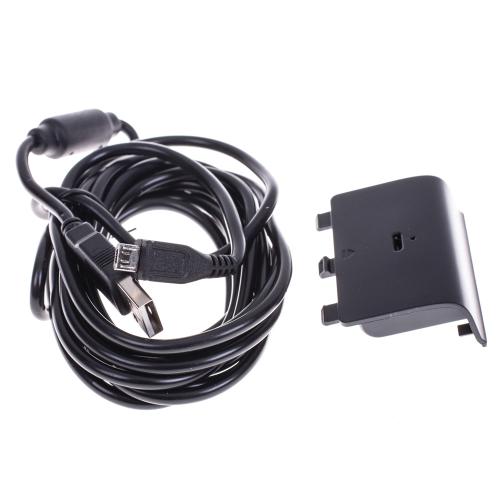 1 batterie rechargeable 
1 Cable: 3m
Garantie 3 ans
Autonomie : 2 à 6 heures
Temps de charge : 2 à 3 heures
Se recharge même en jouant
Jusquà 500 utilisations
Garantie 3 ans
1) Branchez votre batterie via le câble USB à votre XBOX ONE® ou à n'importe quel port USB
2) Une LED s'allume pendant la charge
3) La LED s'éteint, vous pouvez débrancher car votre batterie est chargée.
Kit de Carga XBOX ONE®
Este kit contiene 1 Batería recargable
y 1 Cargador USB
1) Conecte la batería a través del cable USB a tu XBOX ONE® o de cualquier puerto USB
2) El LED se ilumina durante la carga
3) El LED se apaga, porque se puede desconectar la batería está cargada.
Capacidad de la batería :
– Autonomía : 2 a 6 horas.
– Tiempo de carga : 2 a 3 horas
– Recarga incluso de juego
– Hasta 500 usos
Charging Kit XBOX ONE®
This kit contains : 1 Rechargeable battery and 1 USB Charging Cable
1) Connect your battery via the USB cable
to your XBOX ONE® or any USB port
2) The LED lights on during charging
3) The LED goes out, you can unplug, your battery is charged.
Battery Capacity :
– Autonomy : 2 to 6 hours.
– Charging time : 2 to 3 hours
– Recharges even-playing
– Up to 500 uses
Kit de Carga XBOX ONE®
Este kit contém 1 Bateria recarregável
e 1 Carregador USB
1) Ligue a sua bateria através do cabo USB
ao seu XBOX ONE® ou a qualquer porta USB
2) O LED acende durante o carregamento
3) O LED apaga-se, porque você pode desconectar a bateria está carregada.
Capacidade da bateria :
– Autonomia: 2 a 6 horas.
– Tempo de carga : 2 a 3 horas
– Mesmo recarrega-playing
– Até 500 utilizações
Une question ? Une suggestion ?